Vulnerabilities of Navajo Nation Forests to Climate Change
2019
Preface
Final report to the Navajo Nation and Bureau of Indian Affairs Tribal Resilience Program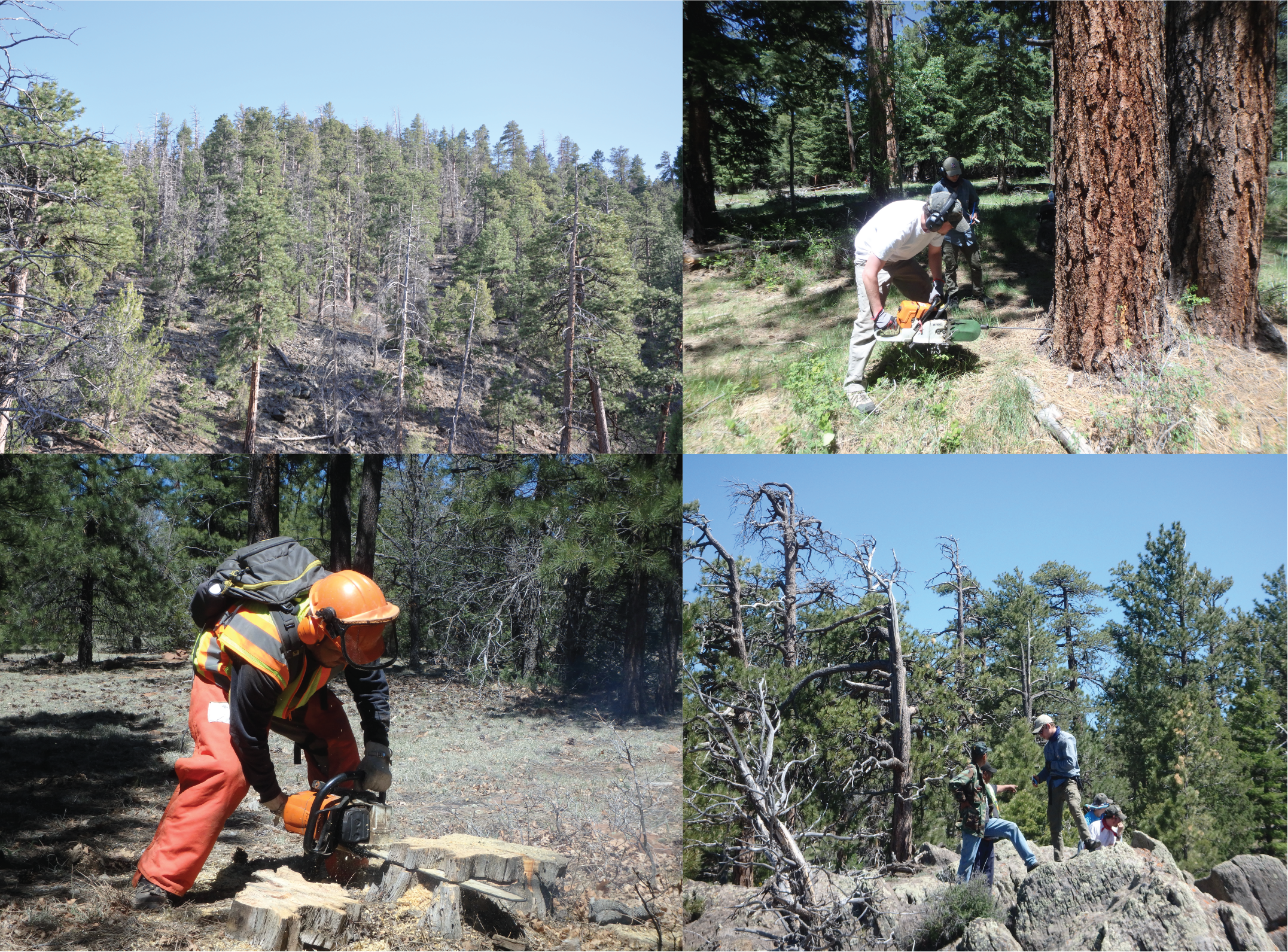 Acknowledgments
Funding for this report was provided by the Bureau of Indian Affairs Tribal Resilience Program, the BIA Branch of Forest Resources Planning, the Navajo Nation, and the US Environmental Protection Agency. Additional support came from the Climate Assessment of the Southwest (CLIMAS), the Laboratory of Tree Research at the University of Arizona, and the US Geological Survey New Mexico Landscapes Field Station.
The authors thank the Navajo Forestry Department for inspiring and supporting the research and collaboration. In particular we thank Alexious Becenti, Frankie Thompson, Ed Sam, Sadie Johnson, Timothy Jim, and Herman Yazzie. We also thank Cathy Covington and Andy Cadenhead at the Navajo Regional office of the BIA, and Will Tsosie of the Navajo Historic and Heritage Preservation Department.
We were assisted in the field and lab by Eze Ahanonu, Chris Baisan, Royale Billy-Wilson, Pat Brewer, Becky Brice, Alec Gagliano, Galen Gudenkauf, Dan Ferguson, Jordan Krcmaric, and Melissa Schwan. Sections of this report were reviewed by Craig Allen, Tom Swetnam, and Peter Brown.
The views expressed herein are those of the authors and do not reflect the views of the US Government.
---